General Practice Medicine
Our doctors can treat acute and chronic illnesses, as well as provide preventive care and health education for all ages and all genders.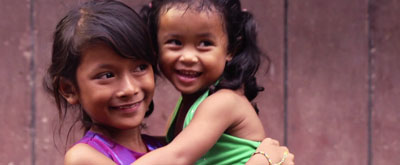 Pediatrics
Pediatrics is the branch of medicine that deals with the care and treatment of infants, children, and adolescents.
Obstetrics & Gynecology
Gynecology deals with the health of the female reproductive system (uterus, vagina, and ovaries). Our clinic can help patients suffering from menstrual problems, infections, and/or incontinence.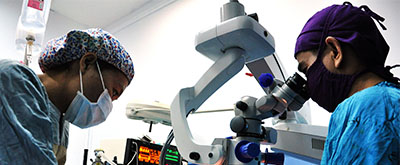 General Surgery
General surgery is a surgical specialty that focuses primarily on the body's abdominal area, including the esophagus, stomach, small bowel, colon, liver, pancreas, gallbladder and bile ducts. It also deals with diseases involving the skin, breast, soft tissue, and hernias.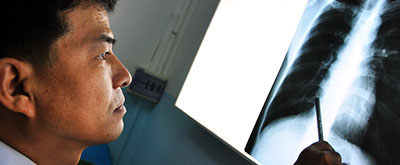 Orthopedic Surgery
Orthopedic surgery is a surgical specialty concerned with conditions involving the musculoskeletal system. Orthopedic surgeons use both surgical and nonsurgical means to treat musculoskeletal trauma, sports injuries, degenerative diseases, infections, tumors, and congenital disorders.
Plastic & Reconstructive Surgery
Plastic surgery is a medical specialty concerned with the correction or restoration of form and function. It also includes many types of reconstructive surgery and burn treatment.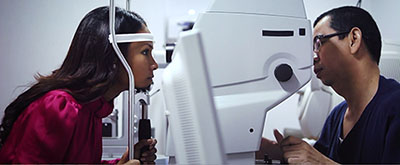 Ophthalmology
Ophthalmology deals with the anatomy, physiology and diseases of the eye. Our ophthalmologists are specialists in medical and surgical eye problems, including retina surgery, cataract surgery, and routine eye examinations.
Vitreo-Retinal Surgery
Vitreo-retinal surgery is a branch of ophthalmology that deals with the surgical management of vitreous and retinal diseases of the eye. These disorders include macular degeneration, retinal detachment, and diabetic retinopathy.
Ear, Nose, and Throat
ENT (Otolaryngology) is the area of medicine that deals with disorders and conditions of the ear, nose, and throat.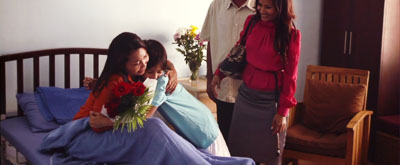 In-patient Care
Most of the time, our patients can get right back to their lives after being treated at Chenda. However, we have rooms fully equipped with all of the comforts of home for when your condition requires an overnight stay.
Physiotherapy
Physiotherapy is primarily concerned with the remediation of impairments and disabilities and the promotion of mobility, functional ability, quality of life and movement potential through examination, evaluation, diagnosis and physical intervention.
Medical Imaging
X-Ray
X-rays can detect fractures, foreign objects, osteoarthritis, bone infections, and bone cancer.
Ultrasound
Ultrasound is used to detect problems with muscles, tendons, and internal organs. It is also used to visualize fetuses during prenatal care.
EKG
EKG tests record the electrical activity of the heart, measuring the rate and regularity of heartbeats, as well as monitoring for damage or potential heart problems.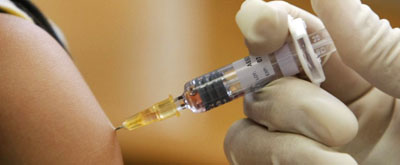 Vaccinations
Vaccination is the administration of antigenic material to stimulate the immune system of an individual to develop adaptive immunity to a disease. Vaccines can prevent or lessen the effects of infection by many pathogens. In general, vaccination is considered to be the most effective method of preventing infectious diseases.
Our clinic can provide vaccinations for several common infectious diseases, including rabies, hepatitis, tetanus, polio, and many more.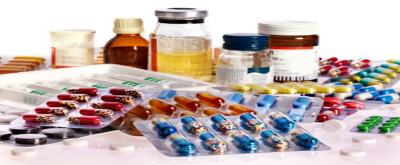 Pharmacy
Chenda's facilities feature a fully stocked on-site pharmacy equipped with many common medicines. This allows patients to receive the medicine they've been prescribed in the same visit, saving time and money.
Laboratory
Chenda's modern medical laboratory is capable of several important diagnostic tasks, including haematology, biochemistry, serology, parasitology, urinalysis, and microscopy.
The laboratory also maintains an autologous blood donation service.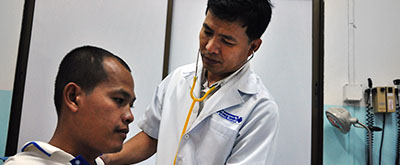 Medical Check-up
Medical check-ups are thorough physical examinations that include a variety of tests depending on the age and sex and health of the person. They are designed to give both a broad overview of your health, as well as screen for common or specific diseases and illnesses.
Pre-employment Medical
Our pre-employment medical examinations can be specifically tailored to individual organizations and job tasks. We can do high-volume screenings of large numbers of employees either on-site or at our clinic.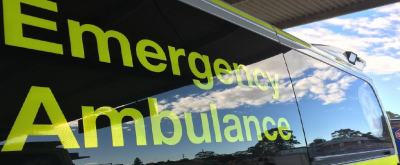 Ambulance
Our ambulance service is available 24/7 to address any emergencies in the Phnom Penh area. We have specially trained technicians who will arrive promptly, assess and stabilize the situation, and return the patient to either our clinic or a qualified partner for further treatment if necessary.